ARMENIAN CHILDREN'S MILK FUND
Armenia has overcome many challenges since its independence. However, many obstacles remain. The poor people of Armenia remain desperately poor, and in many cases unable to provide their newborn with sufficient nourishment.
The Armenian Children's Milk Fund understands the implications that providing a nutritious start after birth establishes the foundation for future promise in growth and development.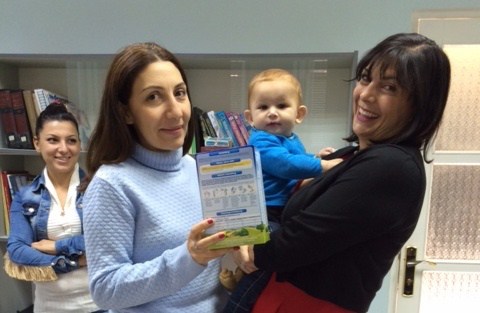 The ACMF was created in 1989 to fill one specific, vital nutritional need-to provide baby formula to infants in Armenia who are orphaned or ill, or whose mothers are unable to breastfeed and whose families are unable to purchase formula.
Over the past twenty-five years, with the loving support of volunteers and donors, the ACMF has been able to supply formula to more than ten thousand Armenian infants during their first year, giving Armenia's most vulnerable citizens a healthy start in life.
View the latest Armenian Children's Milk Fund Brochure/Newsletter
Give a gift today and make a difference in the lives of Armenia's most defenseless citizens.
Let us love one another for love comes from God.
-1 John 4:7
Your Gift Makes the Difference

Armenian Children's Milk Fund
Support a child at $250/per year, or a child at $21 per month.
Click here to give your gift today