The AMAA has embarked on a significant project to build a new school campus that will house over 700 students from K-12 grade.
This is a first-of-its-kind LEED-certified (Leadership in Energy and Environmental Design) building.
The Krikor and Beatrice Bilezikian Building and the Khoren and Shooshanig Avedisian Middle and High Schools was completed in September 2014.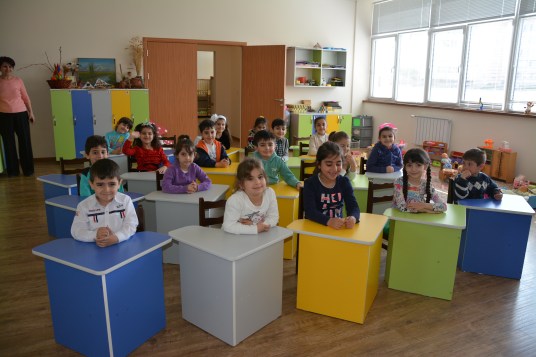 Background Information
The Khoren and Shooshanig Avedisian School was established in 1999 as a tuition-free kindergarten for students from economically disadvantaged homes.
This institution is committed to educating over 200 young Armenians in a nurturing environment through quality education, and cultural, spiritual and moral training, as well as healthcare.
Entrance to this school is highly sought, as it has received numerous awards, including:
2009 & 2010: First Prize in nationwide Russian Language Competency
2010: First Place in nationwide French Language Competency
2004: Gold Medal for Best School Administration, which is only awarded once every five years
Your Gift Makes the Difference
There are many ways that you can contribute to this project.
They include:
Naming Opportunities

Teachers' Rooms
Offices
Nurse's Room
Classrooms
Science Labs
Kitchen
Soccer Field
Gymnasium
Your gift to the AMAA Endowment Fund
Give Your Gift Today
For more information visit the school's website
For more information on this project, or to give a naming opportunity gift, please contact the AMAA office, 201-265-2607 or via email: info@amaa.org